ASBCE Remote Phones: Configuration Profiles > Routing
ASBCE Remote Phones: Configuration Profiles > Routing
Hello all,
I am at this step of the manual and its quite vague:
Creating server routing
Procedure
1. Go to Global Profiles > Routing.
2. Clik Add.
3. Enter a Profile Name and click Next.
4. Click Add.
5. Enter the Priority and set the Server Configuration to the server profile created for the IP
Office server, in this example IPO-Server.
6. In the Next Hop Address enter the IP address or FQDN of the IP Office.
7. Click Finish.
Below is what I gathered from the Avaya document. Thoughts? Suggestions?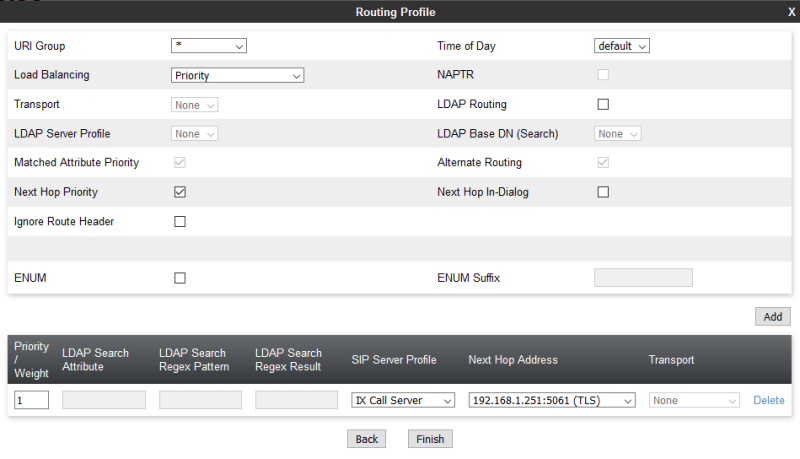 ACSS