VFP Email
VFP Email
I have been using the code from
FAQ184-3840: How to send email using SMTP and no third party OCX?
as a example with just a few chgs tailoring it to my data. I get 2 errors as shown in the screenshots below. Anyone have any suggestions on how to proceed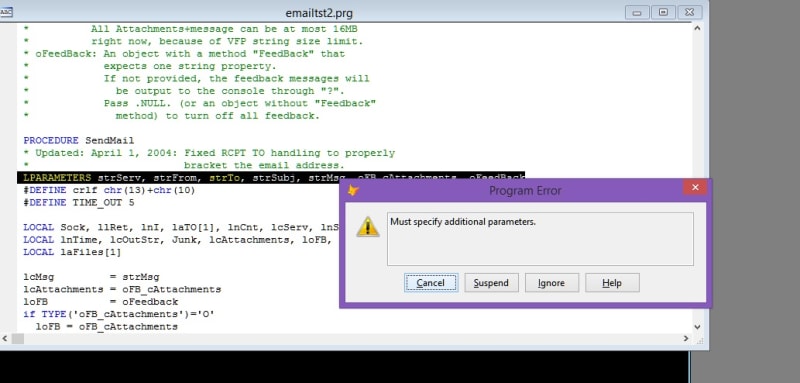 .

The 2nd SS shows DATA error in case it isnt clear. It is not obvious to me what that means but my guess is that the parameter iding the email didnt get passed properly.