Upgrade UC Module from 9.1 to 11.0
Upgrade UC Module from 9.1 to 11.0
Okay, I've been doing some reading and research on this topic for a little while but there are some things that are still a bit foggy to me... from what I understand... you have to re image the UC module.
Download Avaya's USB creator
use that to format/create a USB drive (4gb at least)
then load the 11.0 iso file onto the drive
My question is... which of these is the file I need?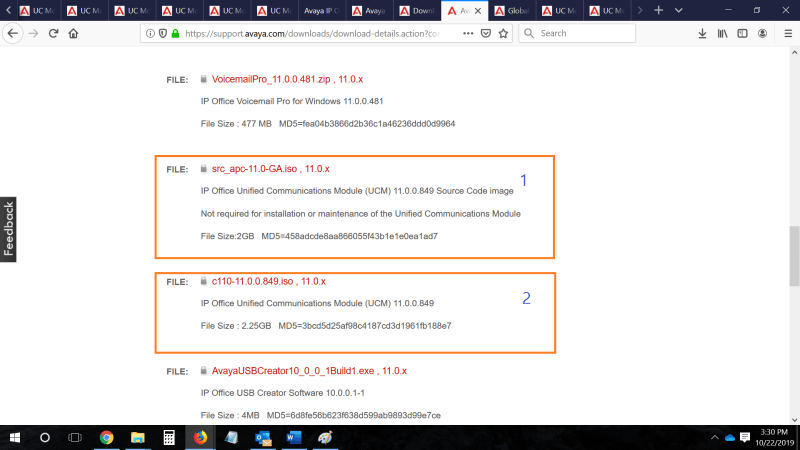 I think I attached a picture with the two downloads that im confused about.
Once I figure that and have the USB built then my prep work is done.
Once on site
Backup the UC module(I assume that means, call flows, modules, mailboxes, users, voicemails, and all that stuff)
Disable One-X portal for IP office logging
Use system status to shut down UCM
Insert USB(top port if there's 2)
Use system status to boot from USB
wait for the upgrade and cross fingers.
Anything else important I'm missing?
Once the UCM has been re imaged will it still contain all the call flows, mods, users, mailboxes, and messages? or will I need to reload that onto the UCM?
Any issues with going from 9.1 to 11?
Thanks for any input!