Micros 3700 SQL Query Assistance
Micros 3700 SQL Query Assistance
Over a year ago I requested some help with a custom SQL query for Micros 3700 and it has proven quite beneficial (thank you pmegan!).
The thread in reference is as follows:
thread693-1764179: Micros 3700 - Coalesce Modifiers with Parent Item
I am using it with a new client and all of a sudden I am getting a plethora of negative sales items. I am in a unique situation in that I cannot speak to staff to determine what exactly is happening. I'm interested if anybody know the mechanics behind how a "Repeat Round" function would occur in the pos. I'm getting the following type of output: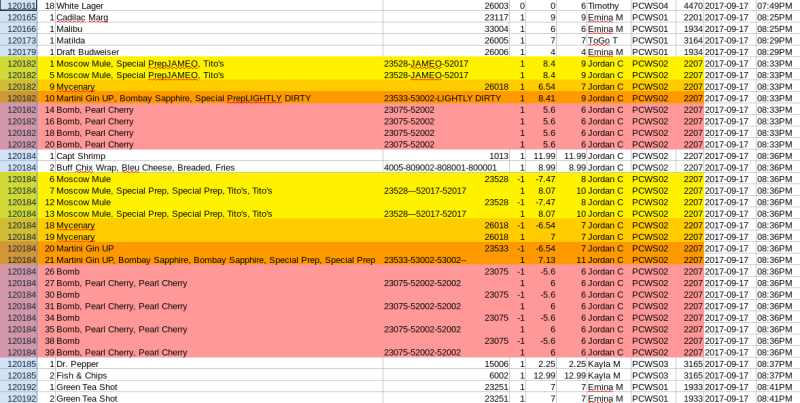 Does anybody have any thoughts on this? I have seen negative sales occur when an item is voided off but that would be a one-in one-out scenario. This appears that an item is rang in, the parent item is sold for a negative amount, and then it is rerang with the modifiers doubled if they existed. Lost on this one and looking forward to some clarity! Thank you all!