Quality Monitoring Issue with eRecorder
Quality Monitoring Issue with eRecorder
Hi all,
Within the infrastructure of Call Center, all recorded calls are storage within eRecorder server , but the monitoring is made through Quality Monitoring application,
Is someone here could tell me what is happening when this kind of error occurs between Quality monitoring application and the eRecorder server , although i can see the play process but with no audio .
Please see the screen below :::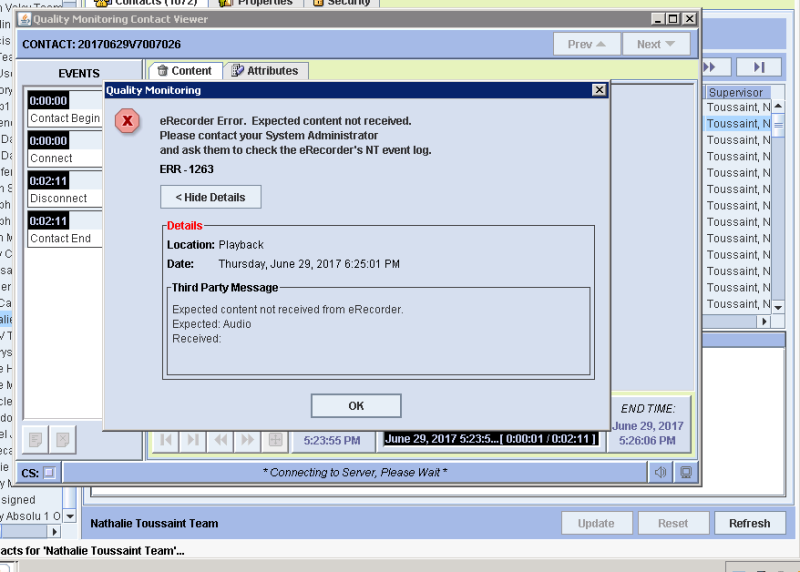 I really hope someone here already experience this kind of issue, or have a great knowledge on Call recording within an AVAYA call center infrastructure
Folk, i look forward to your reply.
Thanks !