Hyper-V Internal Network Ping Issue On WS2019
Hyper-V Internal Network Ping Issue On WS2019
Hi all,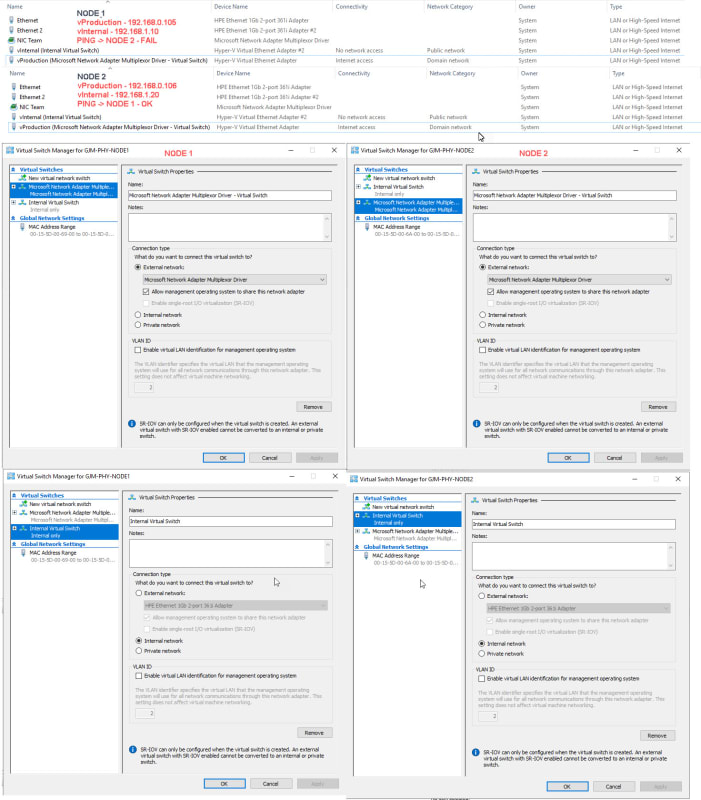 Good morning.
I am trying to set up a new windows server 2019 fail-over clustering environment.
Prepared two nodes with all the necessary prerequisites.
Each node has 2 physical NICs and both are teamed and can ping each other.
And I want to create an internal network for cluster heartbeat purposes.
Now the problem is Node 2 can ping Node 1 but not the other way.
Please go through the attachment for your reference and give your valuable suggestions.
Thank You.