The globality of FOXUSER.DBF.
The globality of FOXUSER.DBF.
I have been hesitating concerning how the FOXUSER.DBF file should be used. Should each Project have a FOXUSER.DBF file set in its own directory, or can we use the FOXUSER.DBF file within its Installation directory like: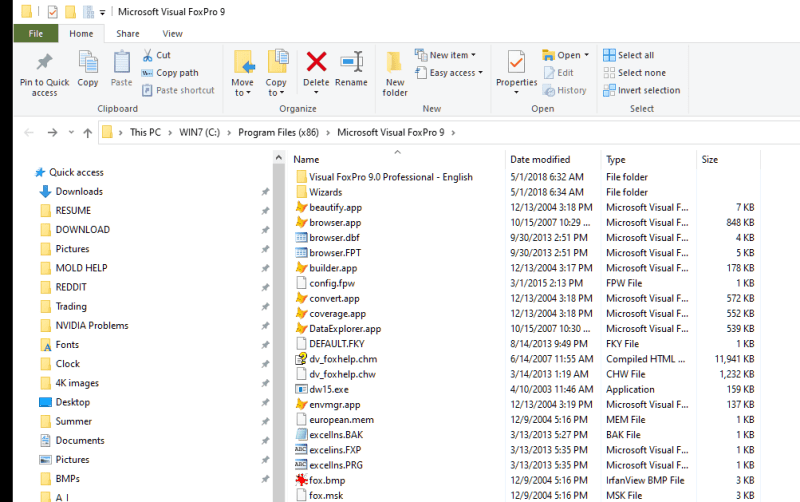 From the
Environment Manager
I notice that you can choose any location you desire. I suspect that I have an issue with the
FoxUser.DBF
file so if I do not need to sprinkle it into each Project's directory, I may as well put a good copy into the root directory. Any tip would be appreciated.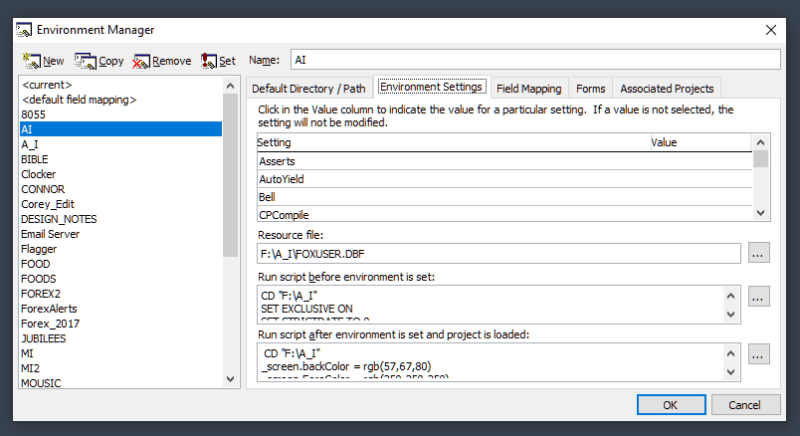 Dennis Kean

Simplicity is the extreme degree of sophistication.
Leonardo da Vinci