Will this work? DECT Slave over VPN
Will this work? DECT Slave over VPN
Please see image.
I have the Remote J179's working.
They have a DECT Master and DECT Slave at the main location.
They would like to add a DECT Slave at the remote location.
The difference with the DECT Slave 2 is the Master is on the Voice VLAN. The Remote phones are on the Data VLAN
Can this work?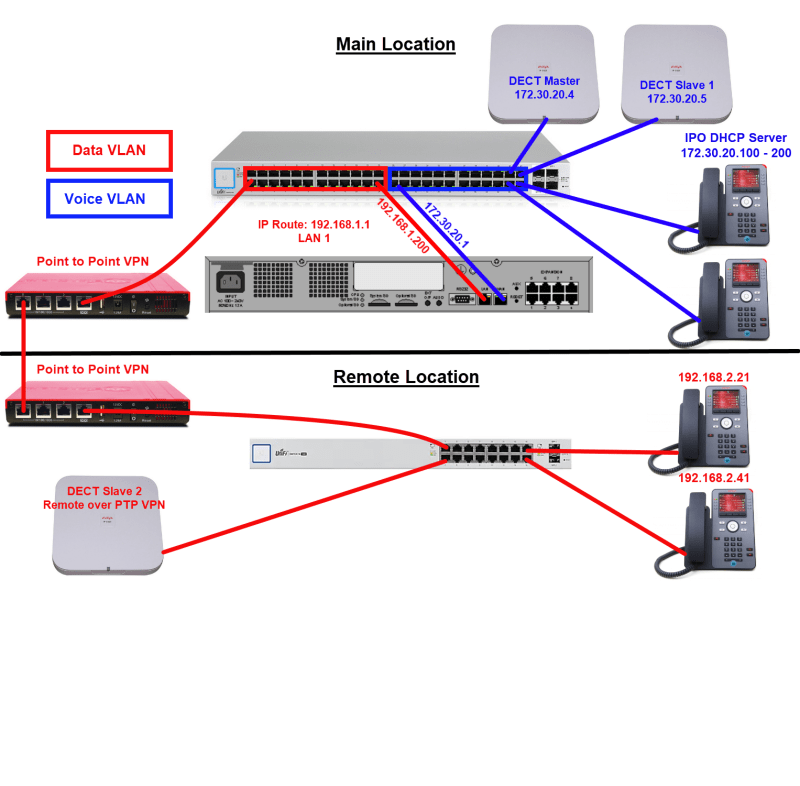 ACSS