Retrieve the 4 digits of a shortcode (XXXX) in a Voicemail PRO module
Retrieve the 4 digits of a shortcode (XXXX) in a Voicemail PRO module
bdtp
(TechnicalUser)
(OP)
Hi all,
Based on the reading of
this thread
, I would like to associate a shortcode (eg. *988XXXX) with a "generic" module in the voicemail pro, such that we can retrieve the 4 "XXXX" digits in the vmpro module.
I have tried everything, nothing works ...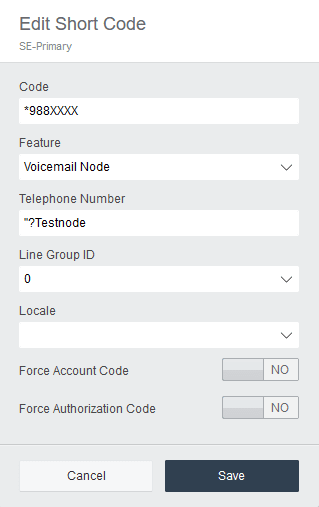 On reading the last line of
this thread
(statement still relevant ?) :
Quote (sizbut)

Meantime you are right, it is a strange exception in the IP Office / VMPro relationship not to have a special short code character for passing digits straight to a call variable
I wonder if it's really doable ... maybe by going through a database ...
Any help or proposal will be appreciated