I cant get this M7310 to work, please help
I cant get this M7310 to work, please help
hello,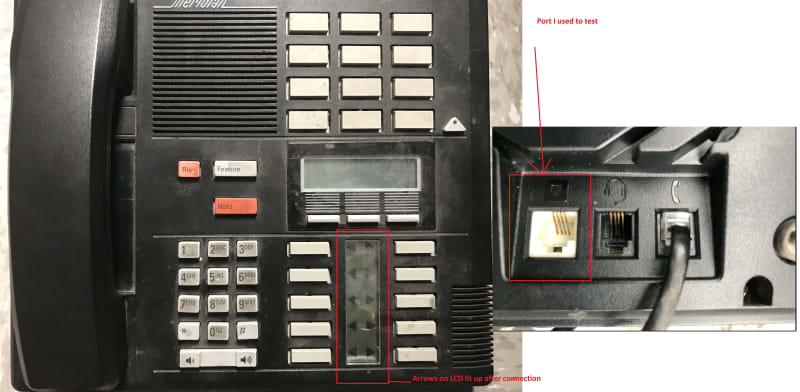 I have this working M7310, which i grabbed from site1, at site1 i have 3 phone lines from Bell Canada so i do not miss any calls.
I went to site2 with this M7310 and plugged it in the port to check a phone line, but all I am able to see is black triangles(see photo),
no dial tone, no display, please can you tell me how to fix it so I can test phone lines at site2. (phone lines at site2 are also from Bell Canada)
Please can you tell me how to make it work.
Best Regards