Report Layout
Report Layout
Hi,
I'm trying to create this Recon Report but I'm having difficulty in doing the layout.
This is the required layout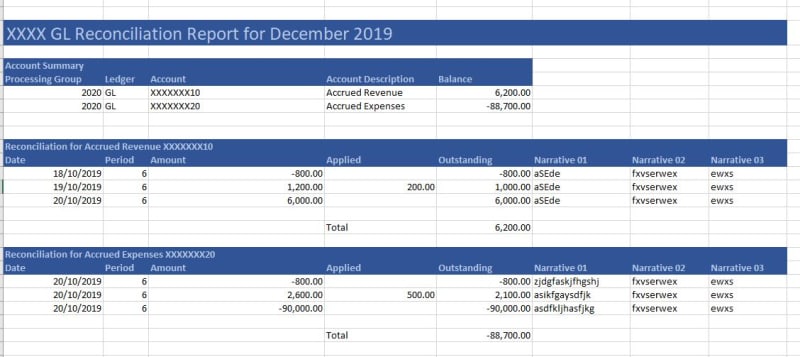 When I'm trying to layout in crystal report, this is what I'm doing:

and the result is not correct.


can you help me, how can i produce the same layout as per requirements?
Note that I'm not a programmer. :) I'm trying to create based on whatever limited knowledge I have. :)
Appreciate your help.