Avaya 9408 - "Erase all settings" doesn't erase the info
Avaya 9408 - "Erase all settings" doesn't erase the info
Hi, everyone
I have several Avaya 9408 (700508196) phones that I want to erase data like phone address, contacts, and the latest phone numbers or extensions dialed like the image below: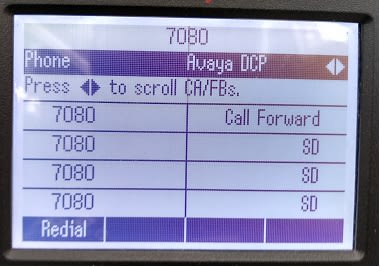 by using the following sequence: Menu (A button) -> Advanced Options -> Erase... -> All - > Erase (to confirm)
I get a beep confirmation that the command was executed. However, the data is still there.
Somebody told me that is a Firmware issue, maybe it is corrupted. So, I downloaded the FW again (V21_01). That didn't solve the problem at all.
I was wondering if someone had had this problem before. Would be so kind as to guide me on how to solve it, please.
Thanks in advance.