Viewport meta tag x iframe
Viewport meta tag x iframe
Hello colleagues!
My webpage displays fine in desktop, tablet and smartphone screens.
Some days ago Google Search Console warned me about Mobile Usability problem:
"Visibility window is not defined"
So, I put the HTML the following meta tag in the HEAD section:
CODE -->
<meta name="viewport" content="width=device-width, initial-scale=1.0"> 
And the problem with that error ("Visibility window is not defined") at the Google Search Console was solved.
But a worse problem arose, as I have in my webpage the code:
CODE
<iframe style="border:none" src="avisocadascadupg.htm" height="120" width="700"></iframe>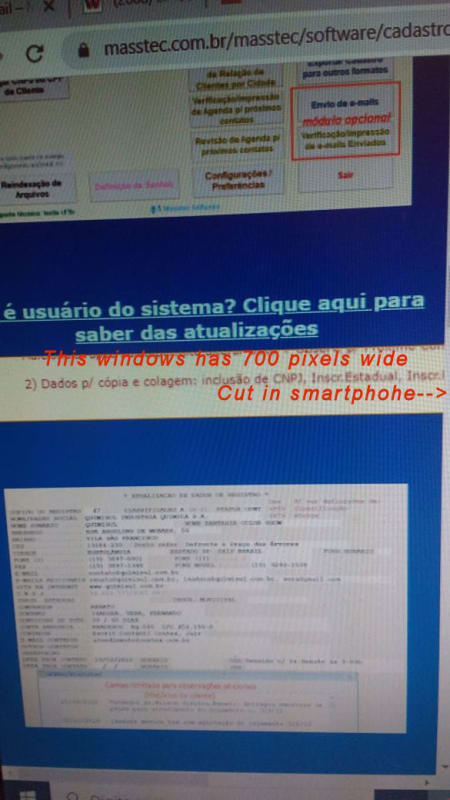 The browser in a smartphone to display 700 pixels wide (width="700") in the defined window for the content of
avisocadascadupg.htm
takes half the screen, another half is cut!
And some other contents of the page are also cut!
Thank you,
SitesMasstec