Too long numbers with J100 series phones
Too long numbers with J100 series phones
guix
(TechnicalUser)
(OP)
Hello everybody,
I'm new in the Avaya world.
I have a question concerning too long numbers with J100 series phones. Too long numbers like international calling are too long to be displayed in the button box.
Is there a solution to view the complete number during the call ?
I saw that it is possible to display the number on the "Incoming" line but only with the directory's contacts. Maybe in this way ?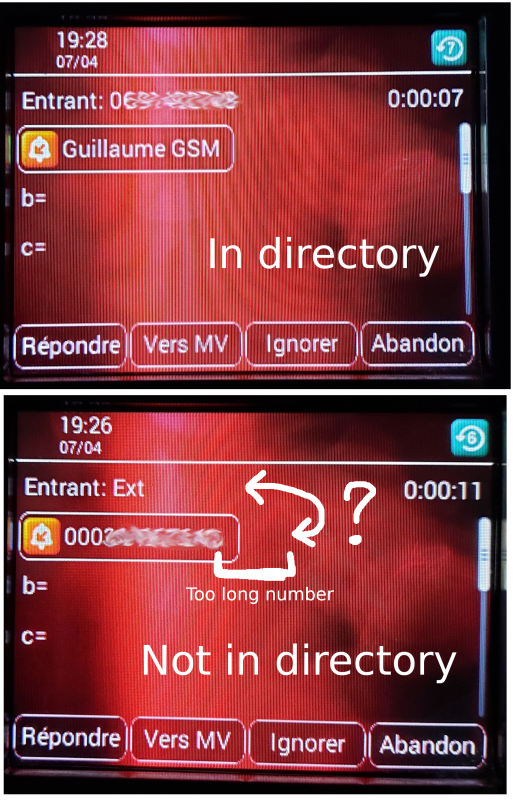 Thanks and sorry for my English :)