IP Office 500 Sip endpoint issues
IP Office 500 Sip endpoint issues
Hi all
Currently have an issue with a remote user.
Outbound calls are being barred as the extension (8002) is being matched to NoUser instead of the users extension (also 34).
The can register and shows in SSA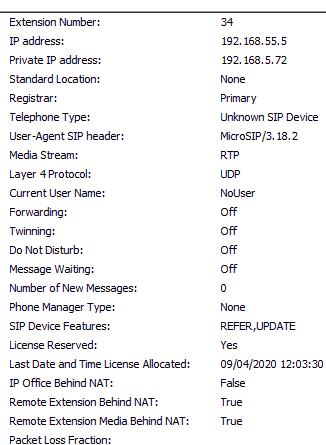 In extension config I have the extension id (8002) and the base extension (34) configured, phone password is blank, but behaves the same if the user password is entered here as well.
In the user config, I have the login code set under > telephony > supervisor settings, and we are registering the sip extension with this password. Force login is ticked.
sipphonestatus shows the following:

Any help would be very much appreciated.