Strange StreamReader.Read() error
Strange StreamReader.Read() error
Colleagues,
Here's the part of the code (screenshot, erred during debug run, in IDE):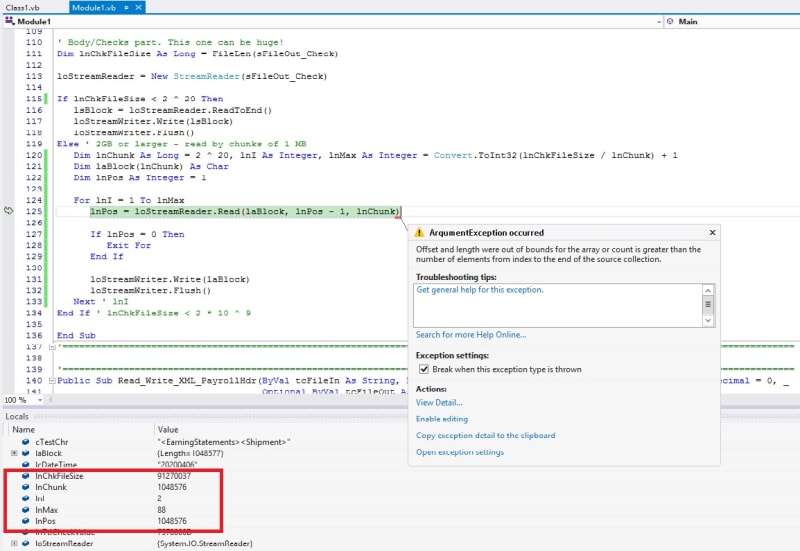 I cannot comprehend why it errs on the 2nd iteration coz the size of the file it reads is 89 Mb, and I'm reading it by 1 Mb chunks.
Could you, please take a look and tell me who's the crazy one, me or .NET?
TIA!
Regards,

Ilya