Upgrade: File access error when plugging in unknown digital sets
Upgrade: File access error when plugging in unknown digital sets
Hello guys
A couple of weeks ago I had to visit a customer to replace their old NEC system that had failed at very short notice. I just grabbed a few IPO V2 units and a bunch of 1408 sets that were lying around in the office.
I knew I had a Combination card for the 4 digital sets and also by chance a analogue trunk card. I had a version 9.0 unit that I provided and although the box was fully working, I couldn't get the phones to upgrade or perhaps downgrade the firmware. I kept getting a message of "Upgrade: File access error". I couldn't whlst on site, find a way of getting those phones I found to work on the 9.0 system.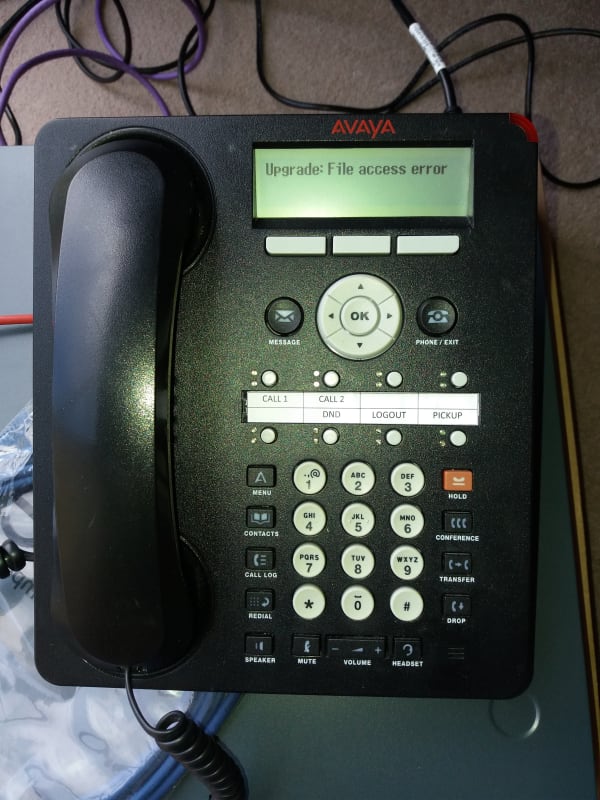 My guess is that the phones I grabbed were from our old office system which was at relese 10.0. I've looked on some forums for this error message, but I'm unable to find if it was possible to revert the firmware as I thought it would just be a case of plugging them in. I couldn't find out if I could default the 1408 phones.
I was lucky in that I had a version 11 system with a few basic licenses that were enough to complete the task as time was short when working against the clock to restore service. Those 1408 sets did an upgrade OK.
This then got me thinking if I could get out of this problem should it ever happen again. I'm sure many of you reading this would have a simular situation as mine at some point.
Firebird Scrambler

Nortel & Avaya Meridian 1 / Succession & BCM / Norstar Programmer

Website = http://somertel.myfreesites.net
linkedin