Hide menu bar (AccpacOE1100UICtrl)
Hide menu bar (AccpacOE1100UICtrl)
Is it possible to hide the menu bar on VB6 for AccpacOE1100UICtrl?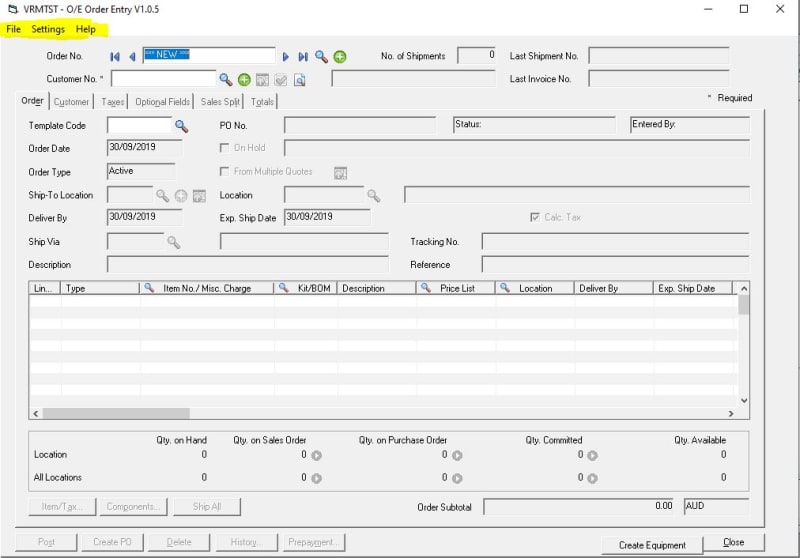 This is a customize form btw using the OE Order/Invoice Entry (AccpacOE1100) ACCPAC UI Control.
When I click the customize button (Create Equipment), it doesn't trigger immediately, instead the menu bar will become hidden and also the form will moved up; and need to press again the (Create Equipment) button.