[OCX problem] - Failed to import the ActiveX control Visual Studio
[OCX problem] - Failed to import the ActiveX control Visual Studio
I'm using Visual Studio and SAGE 2020. In previous version of SAGE 2019. I can used the .ocx and installed it successfully. But after upgrading, I cannot use it anymore.
When I dragged the Item from ToolBox: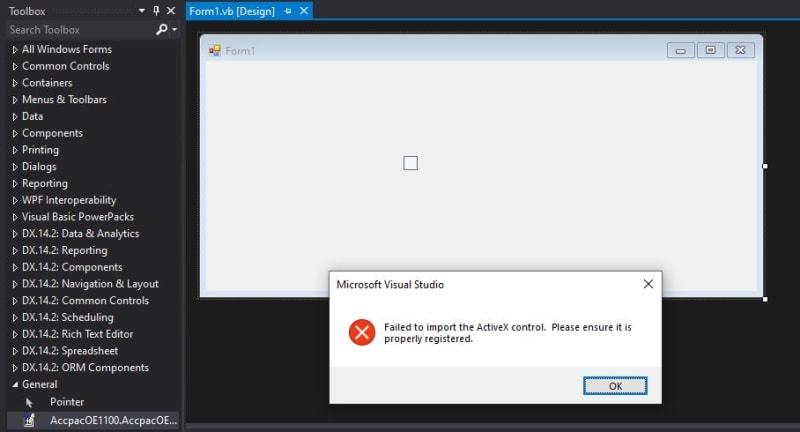 I even tried to manually register the .ocx file

Is there any thing that I missed? Or need to be done?
Btw, when I tried to rebuild the solutions, below is the error:
CODE -->
C:\Windows\Microsoft.NET\Framework\v4.0.30319\Microsoft.Common.targets(2015,5): warning MSB3283: Cannot find wrapper assembly for type library "AxAccpacOE1100". Verify that (1) the COM component is registered correctly and (2) your target platform is the same as the bitness of the COM component. For example, if the COM component is 32-bit, your target platform must not be 64-bit.