Registering AASTRA DT390/690 DECT terminals in iPECS GDC600 DECT system
Registering AASTRA DT390/690 DECT terminals in iPECS GDC600 DECT system
thread1613-1752381: Hints concerning ipLDK-24 and DECT (WTIB/WTIBE)
I'm trying to register this kind of terminals such as described in this post:
https://www.tek-tips.com/viewthread.cfm?qid=175238...
But I'm not having success. The iPECS GDC600 is configured in the eMG80 system, and working fine with iPECS DECT terminals (GDC500H). But when I tried to register AASTRA DT390 terminal as a Standard GAP, and putting the same PARK and AC of the iPECS system, as you can see in the print attached here: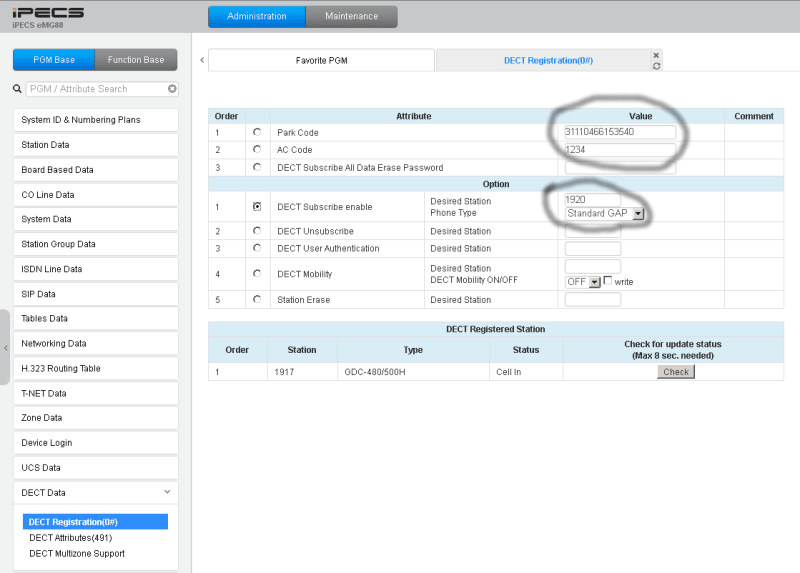 I received the message "Registration Failed" in AASTRA DT390 terminal.
Any idea?
BR,
Edgar