How to select an item using more than one key press
How to select an item using more than one key press
Hello dear colleagues!
I have a grid on a form, which displays all records from a file.
I just select an item (a record) of the file by key pressing the first letter of the desired item name ("PRODUTO"). It works fine. Please, see the ilustration bellow: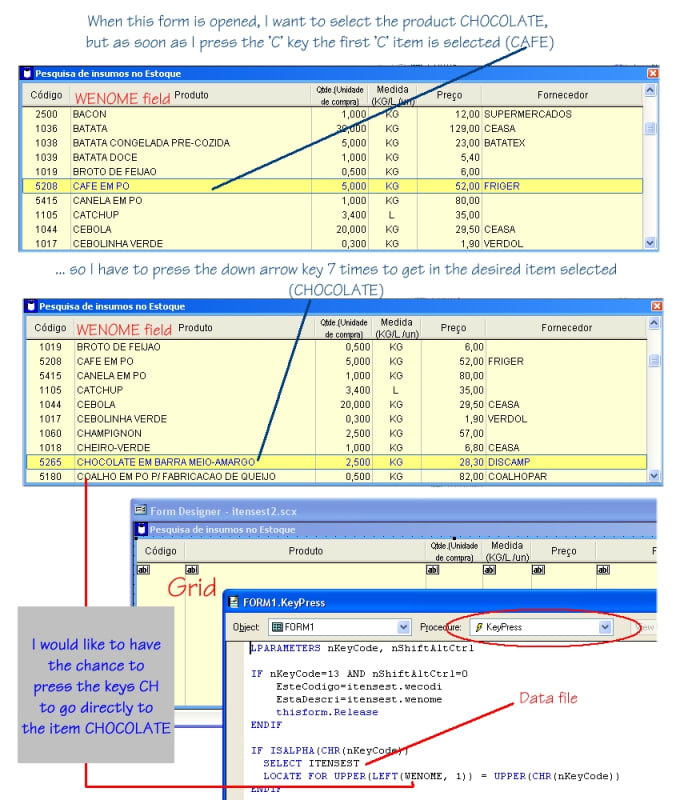 Now I want to make it to work better: If I want to select the item 'CHOCOLATE', instead of pressing just 'C' (it selects the first 'C' ocurrency, CAFE) and arrow down key 7 times to find the desired item, 'CHOCOLATE', I want to press the keys C and H to go directly to 'CHOCOLATE'.
Is it possible?
Thank you,
SitesMasstec