Sub-folder does not show green padlock
Sub-folder does not show green padlock
Hello colleagues!
I have a valid SSL Certificate for a domain
www.masstec.com.br
. When this website address is typed the green locker appears. It is ok.
But when typed
www.masstec.com.br/receitas
, the page is loaded but the green padlock does not appear in the address bar. I have already changed all HTTP to HTTPS in the HTML index.htm file inside the sub-folder.
What is missing?
Please see the image.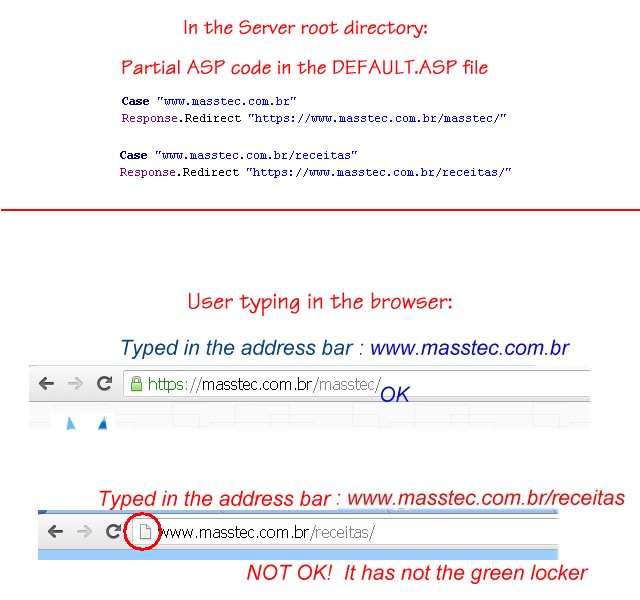 Thank you,
SitesMasstec