help with cat5e wire jack
help with cat5e wire jack
I am trying to wire some wall jacks I purchased from Amazon.
WallJacks
Here is a better image of it.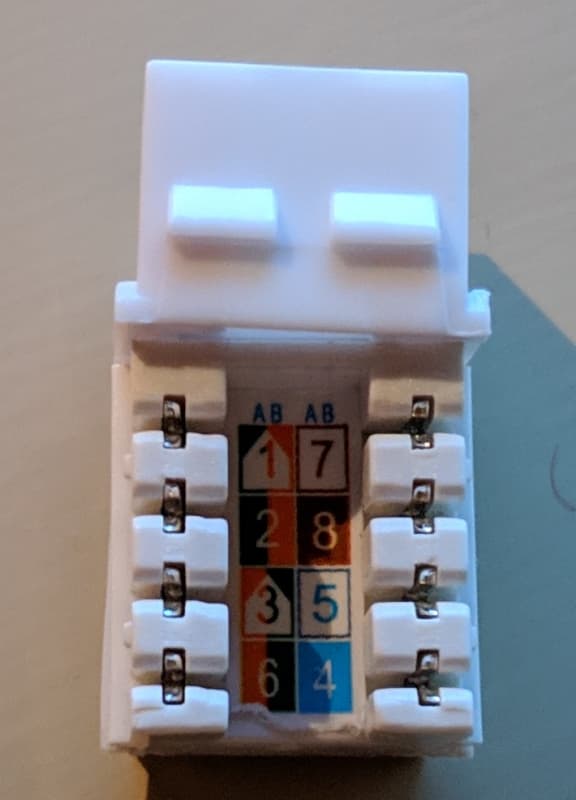 I have tried following the diagram on it and also many other examples online with no luck. Any suggestions on how to wire it?
For testing, I cut the end off a patch cat5e cable I had. So I know the male end is correct.