Nortel IP Set 1150E
Nortel IP Set 1150E
Hi everyone !
I just got on my hand a 1150E. My biggest hurry was to try it because i never had this model... First of all the set was not able to find the DHCP.. okay i did a **renewMAC## it reboot and now it work !
Find it dhcp and the server... but it stuck at Connecting to Server.... I tryed it on a BCM50R6 and 450R6 same result on both, never get over on Connecting to server, i never got the Ip Registration menu, BUT the unit upgraded to the lastest software ! Terminal Dn: NIL_DN: firmware version being upgraded from 0627C8Q to bcmmode\0627C96.bin
I think maybe the BCM planned to support it but maybe finaly don't really support it...
Any idea ?
Thanks,
Mike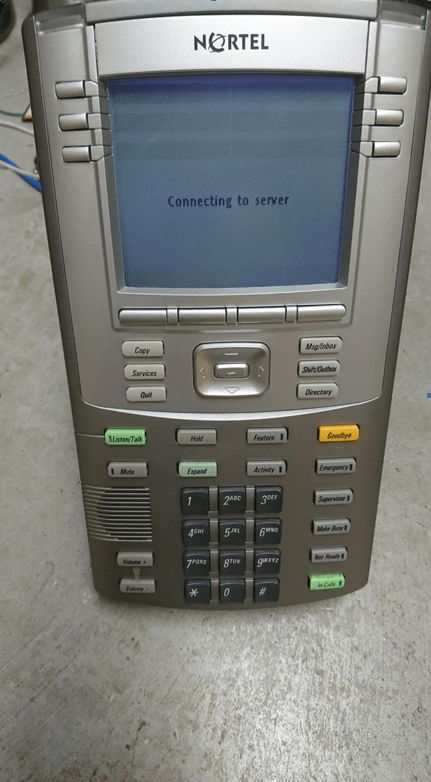 **********************************
* Doc Robotnik
* Network & Hardware Administrator
* Likedin