PANASONIC NS 1000 trunk-to-trunk calls
PANASONIC NS 1000 trunk-to-trunk calls
Sump4u
(Systems Engineer)
(OP)
Hello
I am new to the Panasonic system and I wanted to know if I can do trunk to trunk calls with Panasonic NS 1000 I see my setup below: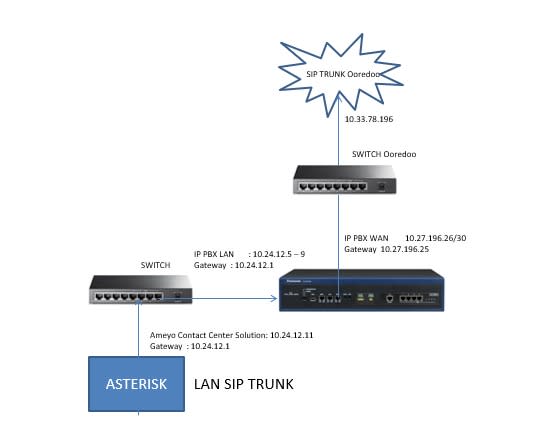 When I try to make calls from the Asterisk it gives me the Bad Gateway error.I don't if its something wrong with my configuration but I see all the SIP Trunks being okay for both my Voice provider and the LAN Asterisk.
I don't know if I am missing something but I really cant figure out where I am getting it wrong or may be the Panasonic system doesn't allow trunk to trunk calls.
Please help.