How to open Change user role for user accounts wizard
How to open Change user role for user accounts wizard
As I said in the title - how do I launch the wizard as seen in this picture? Sorry, stupid question, but can't find it.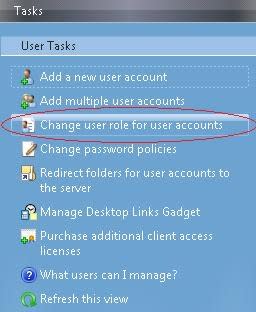 Trying to fix some users that don't show up in the SBS Dashboard due to being created by the Active Directory Users & Computers method.
"Living tomorrow is everyone's sorrow.
Modern man's daydreams have turned into nightmares."