TRIAL BALANCE GROUPING
TRIAL BALANCE GROUPING
SMSNET
(IS/IT--Management)
(OP)
hello everyone!
im not quite adept with ms visual foxpro... but i am working in a company where i have adopted a system from previous programmer... i learned to appreciate the language (VFP 9.0) and so i tried to develop an accounting system that would
allow the automation in all the transaction of accounting entries. My problem is i am having difficulties in grouping
data of the same account name and sum its total in detail band report.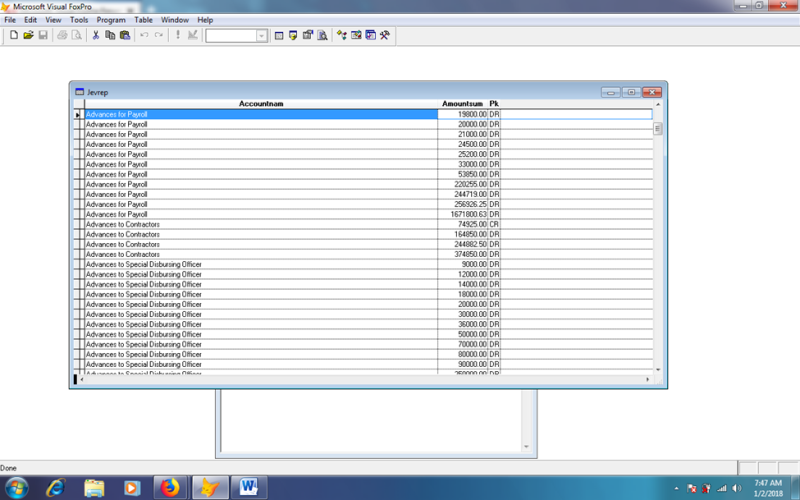 as you can see, data must be group according to accountname and its amount must be sum up or calculated.
any idea? thanks for the help in advance.