Micros 3700 problems with AutoSequence app
Micros 3700 problems with AutoSequence app
Hey guys,
We are having a few problems with our micros 3700 system ver. 5.2 closing reports and adding menu items, both seems to be tied to the autosequencing app. The closing reports problem is solvable by stopping and restarting the service on the database server, but adding menu items fails consistently. An upgrade from 2700 to 3700 was performed by an outside consultant in April of last year, and it's been problematic since.
For the menu items problem,the sequence numbering seems a little off, this is what it looks like when it fails: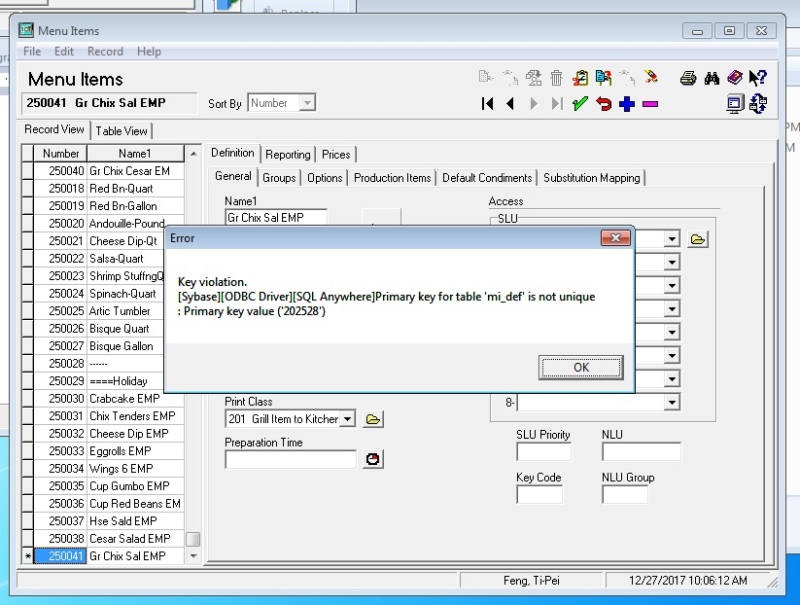 The UID for the mi_def table it references seems a little out of whack, which might be part of the problem, it looks like it was manually shifted during the upgrade: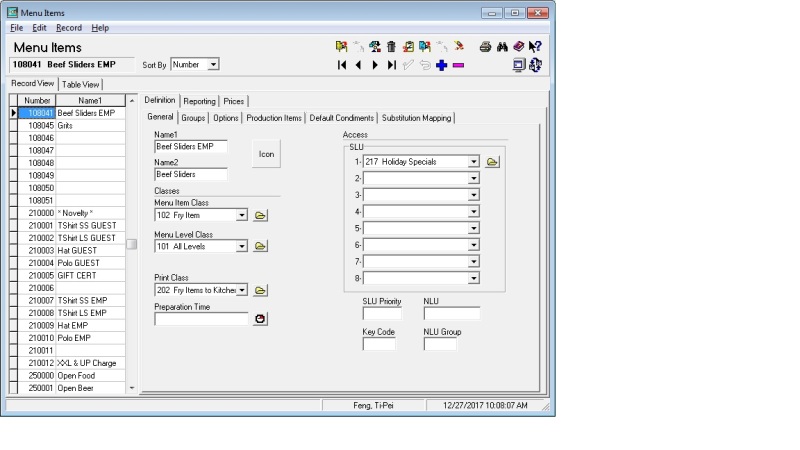 Sybase says the UID for the table (mi_seq) has a range of -9999999 to 999999, so is this a limitation in Micros that is causing problems at the 250k mark (its obviously not a database sequence limitation)? Also, if there is an upper limit to the range, is it possible to shift new items into the 209k-200k range that we know hasn't been used yet (and would this even help)?
Thanks