Order Selected for billing. Access Denied
Order Selected for billing. Access Denied
In macola ES 9, I'm getting this error on an order.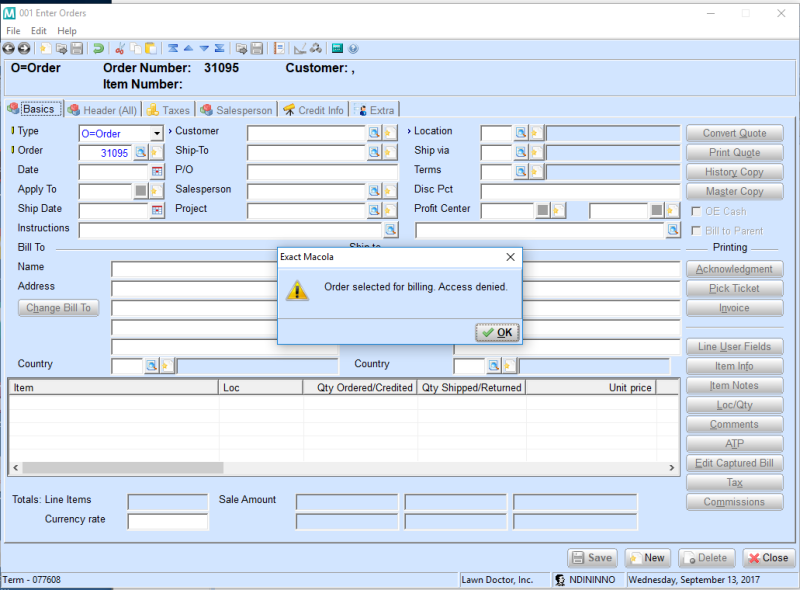 I have tried doing the print invoices trick to toggle the status between 8 and 9. Right now the status is 8, and our parts ordering department has already created a new order to replace this one.
How do I delete this order when the above screenshot keeps happening?