Report with blank lines just at bottom
Report with blank lines just at bottom
Dear colleagues:
I designed a report to show some fields of each record. The last three fields takes most space for each record, and in some records there is no data. Because of this, I marked 'Remove line if blank'. Please see figure bellow: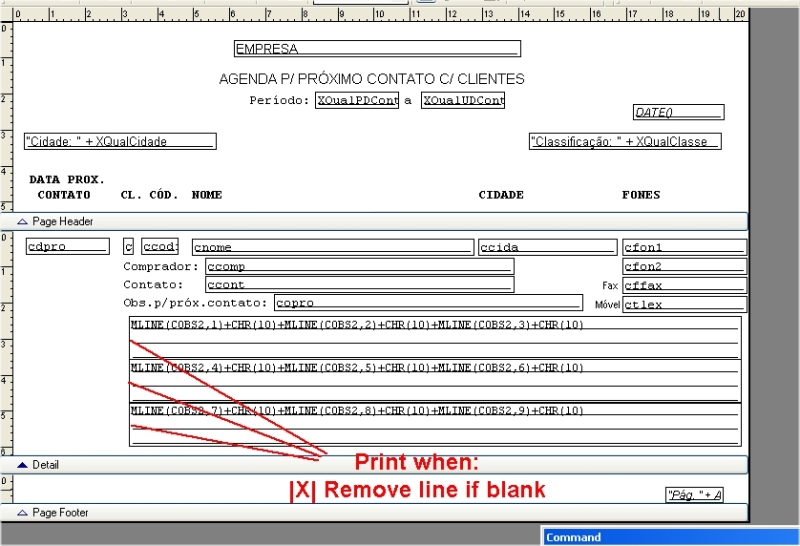 It works fine, except that the bottom of each page takes a lot of empty space.
I think this is because VFP calculates and takes all the reserved space for the next record
(HAS the last three fields data OR NOT). This doesn't occur in the middle of the report.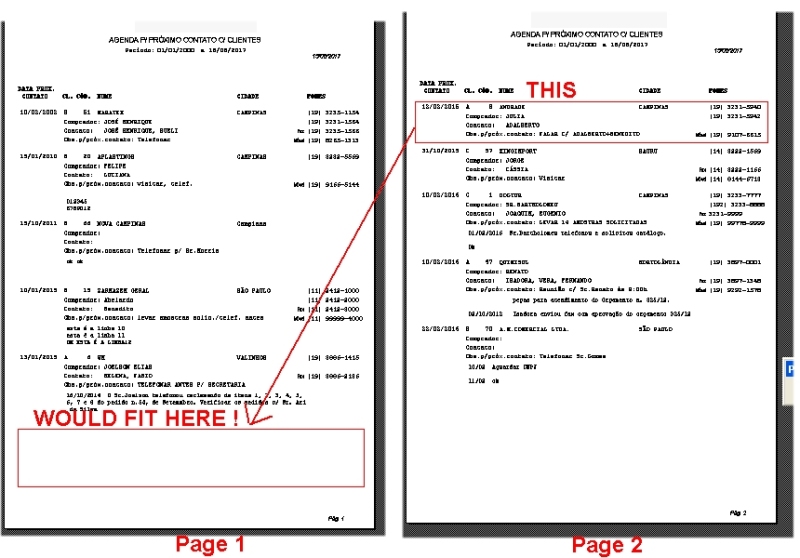 Thank you,
SitesMasstec