CM 6.3 and Calabrio CRQM 6.5
CM 6.3 and Calabrio CRQM 6.5
Hi guys!
I´m having some issues while implementing Calabrio CRQM with an existing CM 6.3.
I´m usin DMCC and multiple registration. Everything seems to be fine but recordings have no audio at all.
Looking at Calabrio´s CTI log I can see this message:
2017-07-14 16:13:44,945 DEBUG [ServiceProxy-4|DmccController#makeRedirectRequest:520] Redirected media for 4850([4850:Securitas:192.168.200.3:0] )(4850([4850:Securitas:192.168.200.3:0] )) to 0.0.0.0:9(9)
And if I request a station status while a call is in place I see this: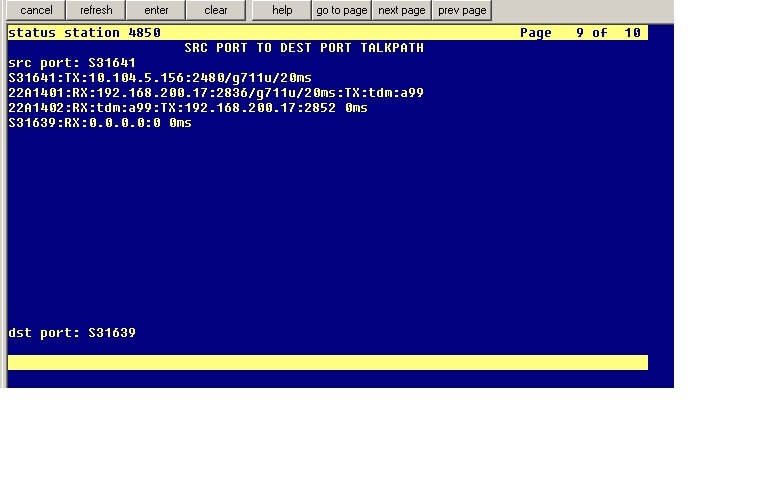 Looks like CM is trying to send audio packets to IP 0.0.0.0, which is obviously wrong.
AES is 6.3
Current CM is working fine with an existing Avaya ACR 12.0
The same Calabrio server records calls normally if configured to record on another CM.
Any idea?