Selecting one row from a grid
Selecting one row from a grid
I have looked in many VFP books for days, and have found lots of complex Grid matters, but not about this simple one:
I want to select a row from a grid, but I have not been able to do this, WHEN the form with the grid is called from another form, through the F2 key (figure 1) . But the form with the grid alone works! (figure 3)
I want also to take the value of the first column from the select row.
Figure 1

Figure 2
Properties from the above FORM WITH GRID, which is called from the other larger form: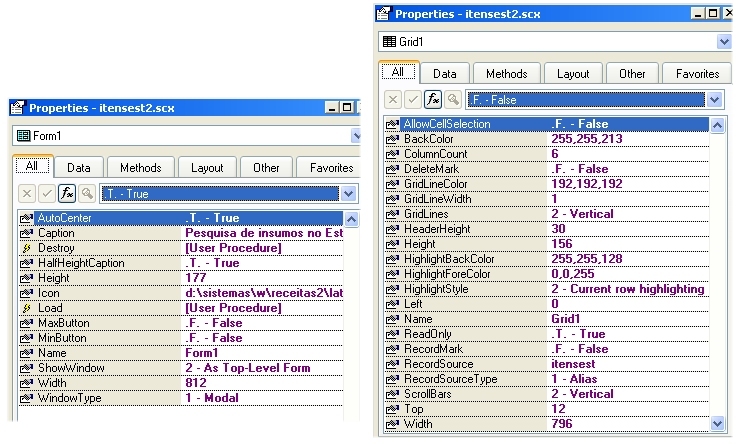 Bellow ("alone it works"):
Figure 3

Thank you,
SitesMasstec