An OO MVC question
An OO MVC question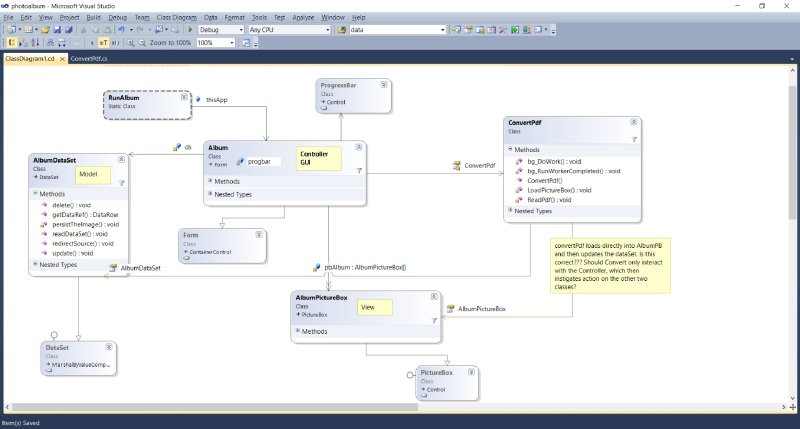 OK... I am attempting to implement a simple MVC windows program. I have a helper program (ConvertPDF) that is instantiated by the Controller.
As I have currently implemented this, the Converter directly updates the View and the dataset. I have an inner feeling that this is just bad form!
Should the Controller be notified that ConvertPDF has finished? Once the Controller knows this, then it is responsible for updating the View and the DataSet.
Thanks: