Previous Period Chart
Previous Period Chart
I've created a summary report that totals sales per month by sales person. The bottom two charts in my example shows John Public's results (in assets sold and in revenue generated) between 01/01/2016 and 12/31/2016. The top two charts are just copies of the bottom charts to help make clear what I'm trying to do. I'd like the top two charts to contain data from the previous period. In this case, 01/01/2015 through 12/31/2015.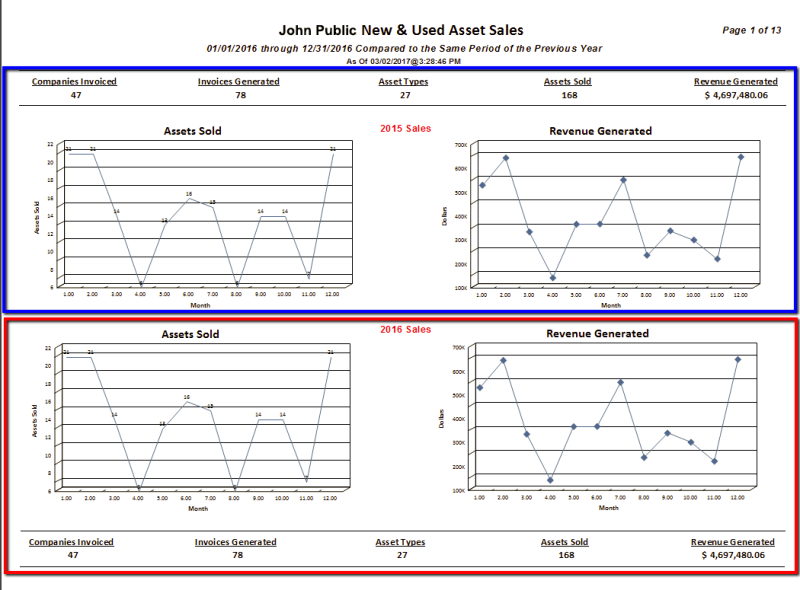 The report is grouped first by sales person and then by transaction date (from which the month is derived). The bottom two charts are accurate and, if I wasn't trying to include the previous period's data, the report would be done.
I've tried generating the top two charts in a sub-report but when I do, the top charts for all sales persons are generated for each set of bottom charts. I'm not sure how to accomplish the result I'm trying to achieve; one page for each sales person with the current period and the previous period displayed on the same page. Any guidance you can provide is appreciated.