Strange Issue with SSIS package - Flat file source does not show the FIRST ROW in preview mode
Strange Issue with SSIS package - Flat file source does not show the FIRST ROW in preview mode
Dear all,
I have currently facing a strange issue with one of the SSIS packages I am working with.
My SSIS package is the simplest one which is reading from a flat file and writing into a sql table.
the flat file looks like below

The flat file does not have any header name defined.
Now we have created a Flat file connection manager which looks as below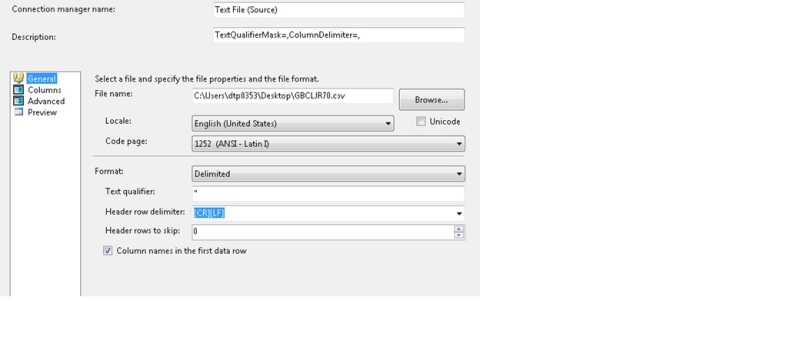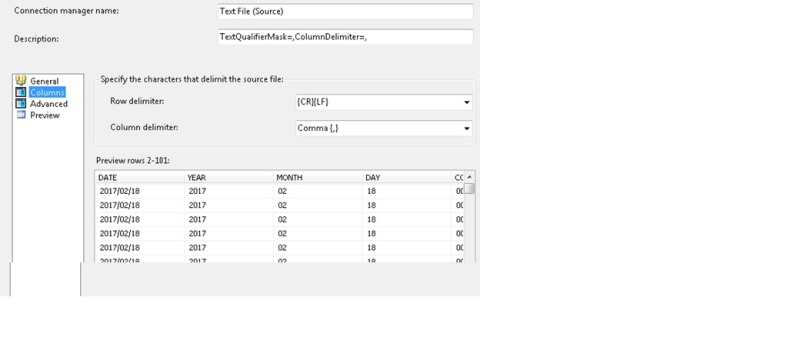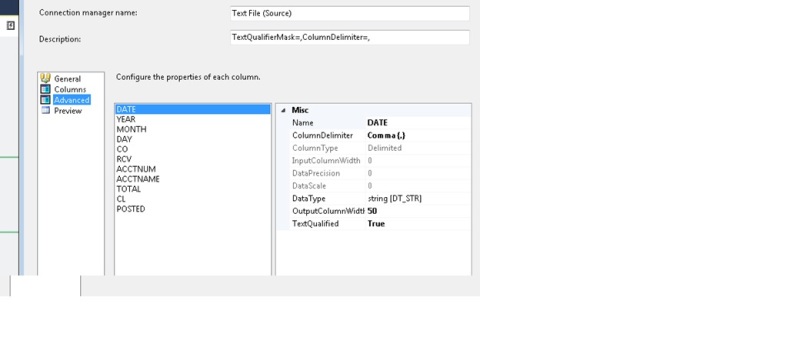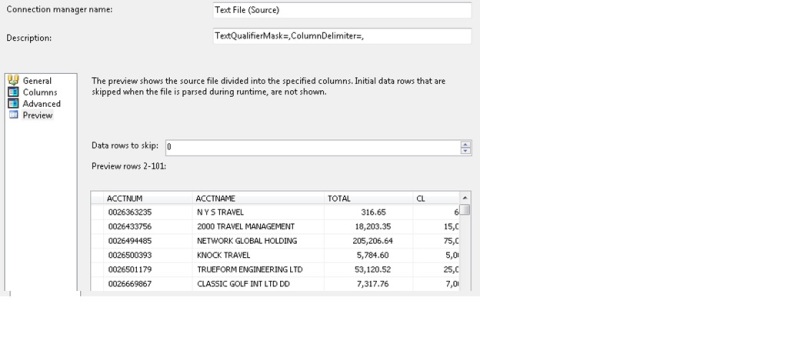 The strange problem is that THE FIRST DATA ROW which is
"2017/02/18","2017","02","18","0023","DB","0026215959 ","ENOTRIA WINECELLARS LTD "," 29,149.09"," 20,000.00","2007/11/03"
is not shown in the preview, and for the same reason when we are loading the data into the table the first line of data is missing.
What could be the reason for this? Is the first data row is some how getting overwritten by the columns we added?
Please help here. I am breaking my head on this for hours still no luck
Thanks in advance.