Access Subreport repeating records
Access Subreport repeating records
Hi,
I have Access 2016 report which returns a number of records from a table, each record has a TagID field which is linked to the Tags Table. A tag can be linked to a single or multiple records as below: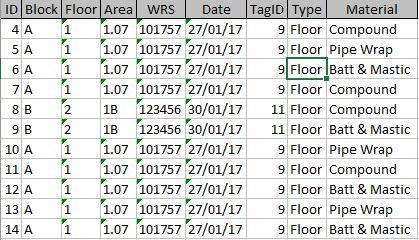 My Tag table contains further details about each individual Tag, and my subreport contains records from that table.
When I link my report and subreport using the TagID, I only want the the subreport to show for the first record in the main report containing the tag number.
Can anyone point me in the right direction?
Thanks.