Show matching records for today's date
Show matching records for today's date
Hi
I've created a nursery database which records a daily record of a child's attendance, this includes
dteSessionDates, ysncurrentsession, there's a few more fields but these ones are the most important for my problem.
i currently show on a form the current information for the child via the ysncurrentsession but on a day to day basis this information might change which means i would have to move the tick box every time i change the details.
I did try having in the query criteria: dteSessionsDates = Now(), this obviously worked and displayed the info only when the 2 fields matched.
Is there a way for when dteSessionsDates <> Now() to display the record where the tick box is ticked?
Below is the main form for the database, it's the information top right of the screen where my problem is.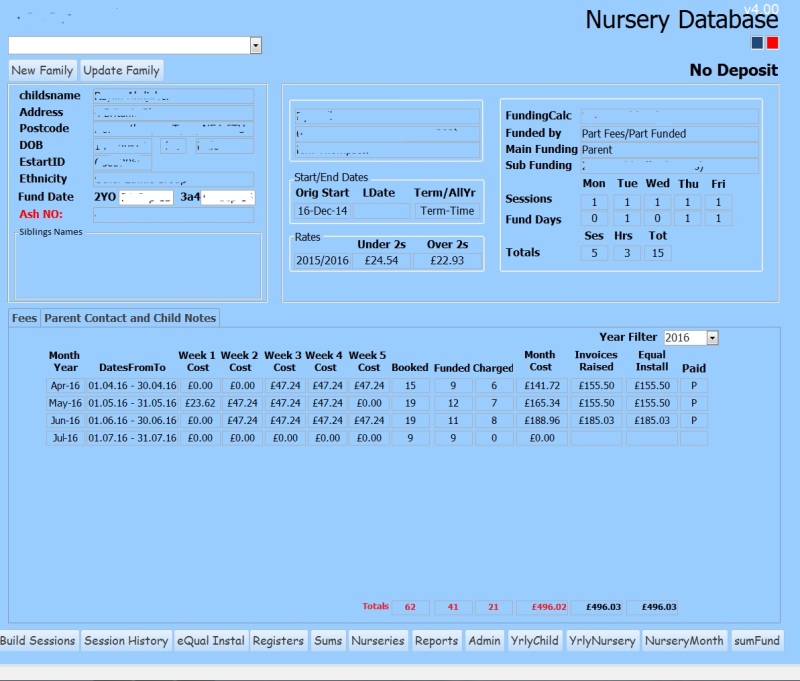 thanks
Mikie