How to get Yield Field from BOM Maintenance Screen
How to get Yield Field from BOM Maintenance Screen
I have tried to figure out where the base quantity for Bill of Material in MAS90 system is stored. I was told that the Yield field in the Bill of Material Maintenance screen is the base quantity for the BOM. See the circled number (137.67) in the picture below.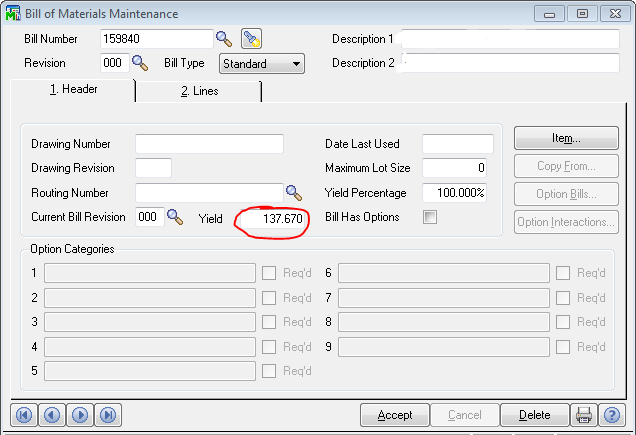 I tried to search this number in MAS90 database. However, I cannot find it in any BOM related tables or item master tables, such as BOM header and BOM detail tables. Does anyone happen to know which table this number might be stored in MAS90? or maybe this is a calculated field. Does anyone know how it is calculated from?
Thank you very much.