Edit conditions in data provider using VBA
Edit conditions in data provider using VBA
Vik12
(TechnicalUser)
(OP)
The image below is my query panel. I would like to paste data in say for example the date (claim end) row, from a particular cell in excel, and then run the report. How do I do this?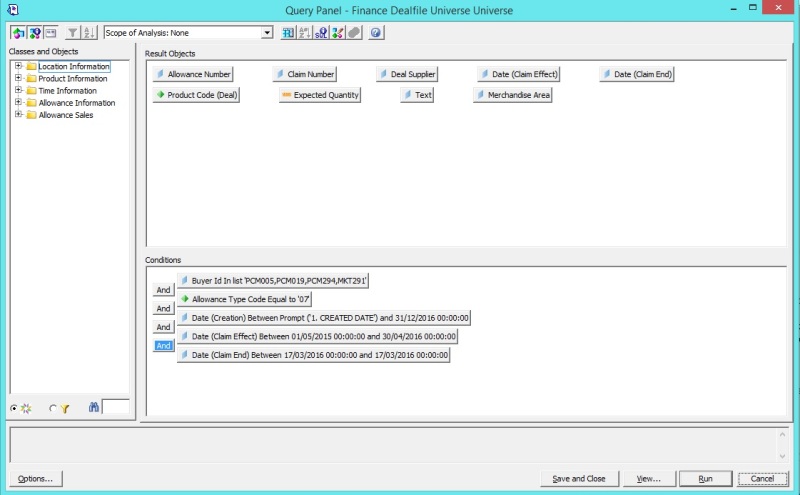 I am very new to VBA and currently have got to the stage of opening business objects, and opening my file :(.
Any help is appreciated!