Javascript error in Internet Explorer after upgrade to Windows 10
Javascript error in Internet Explorer after upgrade to Windows 10
Not 100% sure this corresponded to the upgrade from to Windows 10, but I've got two computers giving me these javascript errors. One was upgraded from Windows 7 and one was upgraded from Windows 8.1. The two laptops are totally different brands, so no hardware similarity. See attached image.
Happens for sure on the CNN home page as well as the USAToday home page.
I have already set the option in IE:
X disable script debugging
"display a notification about every script error" is NOT checked
Tried re-registering javascript DLLs - no love. Any ideas?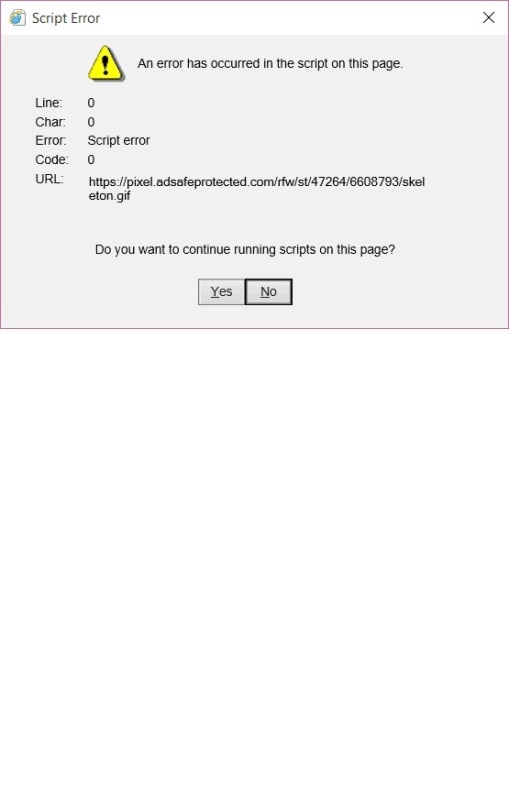 If you press YES, the errors just keep on coming. Maddening.
"Living tomorrow is everyone's sorrow.
Modern man's daydreams have turned into nightmares."