Doorphone programming help ...
Doorphone programming help ...
Hi everybody: I'm trying a Fanvil i21T doorphone ... seems to be a well-built unit. I'm struggling, however, trying to get it programmed in the UCx and in the phone interface. I'm attaching two screenshots that show the phone settings ... could anyone provide some guidance to help the phone talk to the UCx?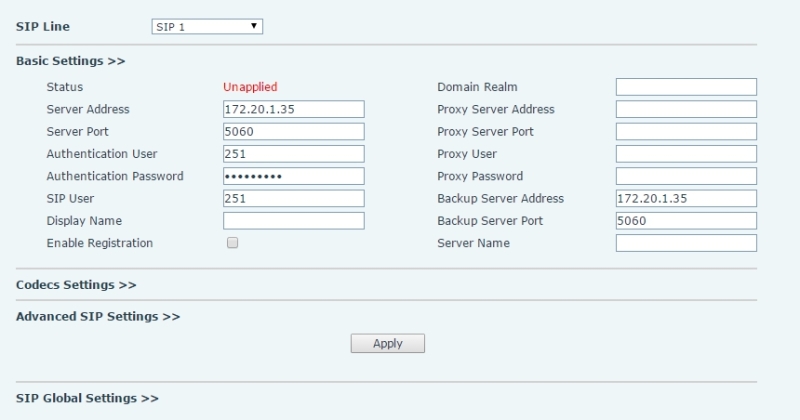 A note on the graphic above - the registration box is CHECKED ... the UCx says that there is 1 SIP device online.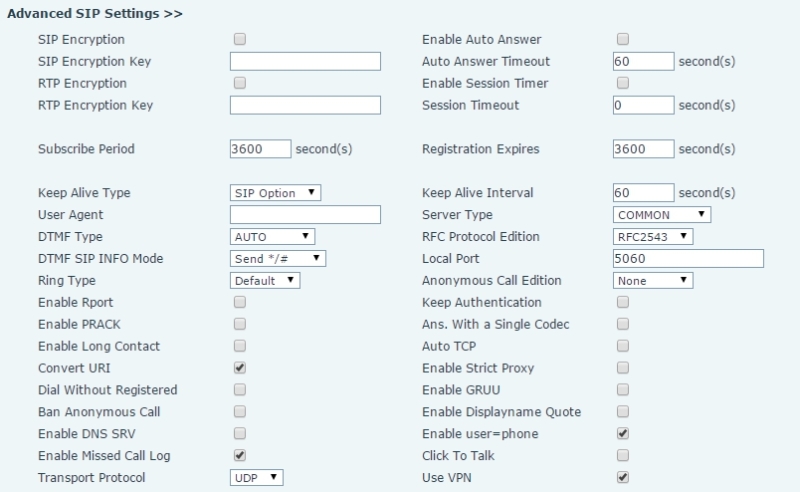 I filled in the UCx IP address, the port number and the "secret" word (which I assume is the authentication password). I wasn't sure what to put into the authentication user field, so I put in the extension number ... not sure if that's right or not.
I didn't change any of the advanced SIP settings, but provided the screens in case someone might see something that needs to be changed.
Thanks so much for the help!