ADD PHONE LAYOUT 3904
ADD PHONE LAYOUT 3904
HELLO GUYS,
I AM NEW IN THIS FORUMS !
WHERE I WORK, WE STILL USE THE PBX SYSTEM AND I NEED YOUR HELP ON HOW TO MAKE THE ''LAYOUT'' APPEAR (CALLERS, FOWARDS,DELETE INCOMING CALLS ETC...)ON THE PHONE. MY PHONE MODEL IS 3904.
I HAVE A USER-GUIDE, BUT IT'S NOT CLEAR FOR ME. PLEASE SEE THE PICTURE THAT I'VE TOOK FROM THE USER-GUIDE. DOES IT MAKE SENSE TOO YOU?
THANK YOU FOR ALL YOUR HELP, I REALLY APPRECIATE IT!
[img ]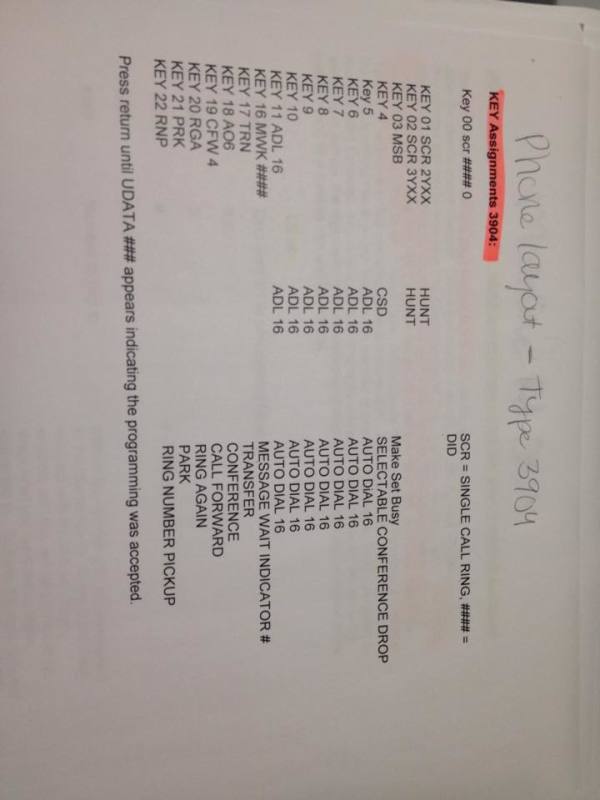 LOOKING FOWARD TO HAVE AN UPDATE ON THIS MATTER
KIND REGARDS,
VANESSA- MONTREAL