HP CP5525 Install new hard drive giving error 99.19.62
HP CP5525 Install new hard drive giving error 99.19.62
Hi guys and girls
So I bought a new HP CP5525 printer and the previous owner pulled the hard drive. I bought a new hard drive off ebay and installed it. It now gives me a 99.19.62 error. I downloaded the latest firmware from the HP website and ran it hoping that would clear the problem but it didn't. It is stating that the secure disk is locked to another device, remove or erase/unlock disk.
When I go to administrator the unlock is grayed out and cannot be selected. It does let me erase but that didn't solve the problem. Maybe I need to wipe the hard drive from my laptop and reinstall the firmware????????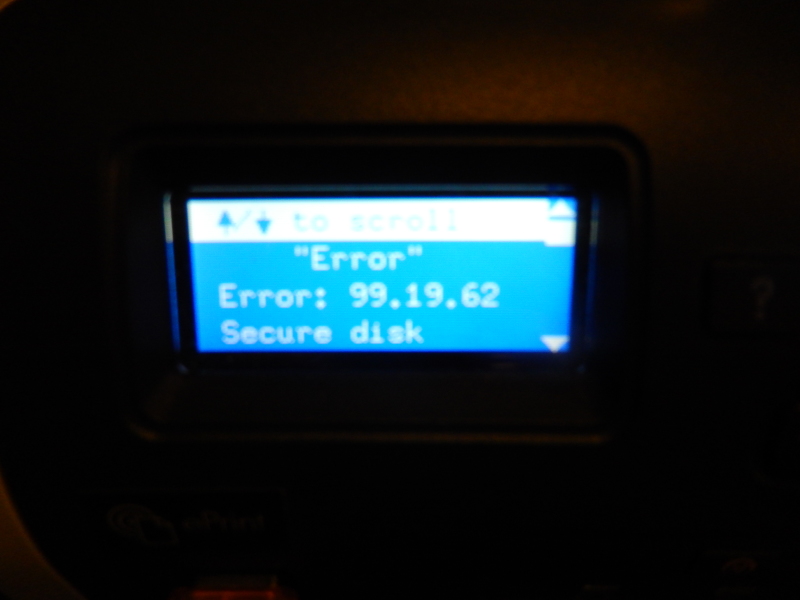 Any help is greatly appreciated. I was unable to find any info online about this particular error code.